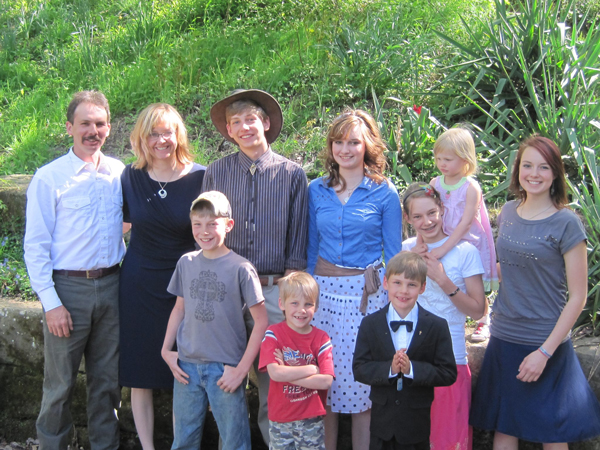 The Nelson Family and their friends welcome you to Steubenville Press, a resource for the
New Evangelization.

Our family business has its roots at Franciscan University of Steubenville, where a T.O.R.
Friar named Fr. Sam Tiesi and his woodshop created the first San Damiano Crosses made in
the United States.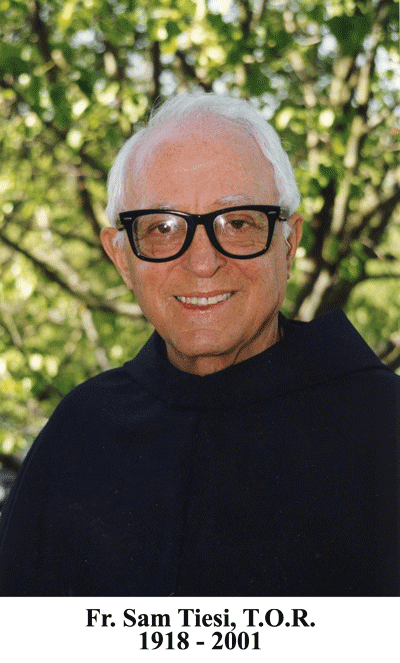 After giving many years of their lives in ministry rescuing the unborn, Mark and Gretchen Nelson settled down to raise a family in Steubenville, Ohio. A former employee of Fr. Sam, Mark purchased the woodshop in 1994 and created "Nelson Woodcraft," a framed art and church furniture business.

Through the promotion of Mother Angelica, EWTN, Leaflet Missal Company, and Fr. Benedict Groschel, Nelson Woodcraft soon became a nationwide vendor to Catholic bookstores, churches, shrines, and apostolates.

In 2013, Steubenville Press was launched with the goal of providing dynamic catechetical tools and spiritual aids directly to parishes and religious educators. Mark Nelson and his family have adopted the words of Pope John Paul the Great as a company mission statement:

"Do not be afraid to go out on the streets and into public places, like the first Apostles who
preached Christ and the Good News of salvation in the squares of cities, towns and villages.
This is no time to be ashamed of the Gospel. It is the time to preach it from the
rooftops."

Our ministry is entrusted to the patronage of St. Maximilian Kolbe. We model our lives and our
work after St. Max's fervent faith, innovative evangelization methods and tools, and ultimate
sacrifice for the Kingdom of God.

Steubenville Press
980 Lincoln Avenue
Steubenville, OH 43952
Customer Service line:
1-800-895-6267
Monday – Friday, 8AM – 5PM (EST)

---------------------------------------------------------------------------------------------------